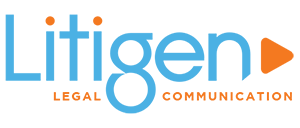 Litigen is a Cloud-Connected Legal Communication Platform that assists a team of lawyers in telling their client's story. The workflow automatically prepares their case content (documents, videos, etc), ensuring that it is always ready to display on screen.
Litigen's patented Picture-in-Picture (PIP) deposition video capture system is the industry's most advanced. Cloud-connected video access enables a legal team to easily create clips and video designations from anywhere, and it is fully integrated with Litigen's cloud platform. Any clip created by the lawyers is instantly available to their team – no matter where they are.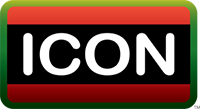 ICON Gaming Chips are based on a more than 40-year gaming industry history. This story begins with innovation, with the introduction of the first multi-colored molded chip in the gaming industry. ICON POKER has a cutting-edge manufacturing, research, and design facility in Olathe, Kansas, USA.
Because we have in-house engineering and design departments, we can control the development process from product development to automation machinery design and integration. ICON is constantly improving our technology and resources in order to produce the highest quality products possible.
Millions of ICON chips can be found in casinos throughout the United States, Las Vegas, Royal Carribbean and Norwegian Cruise liners, England, Germany, Puerto Rico, Switzerland, Australia, and many other countries.
The Most Visually Secure Gaming Chips on the Planet

At Pro-Vent, we're continuously exploring for methods to simplify your life and increase the efficiency of job sites. Since we are builders, we deal with the same issues in the field every day as you do. Every Pro-Vent product is delivered to your location straight from our job sites. Our owning group has decades of combined experience in the manufacturing and home building sectors. Our builder member is a medium-sized, active builder of single-family homes in the Kansas City area.